How does HONYONE understand the test requirements of electrical switches for IP69K
How does HONYONE understand the test requirements of electrical switches for IP69K
IP69K is completely resistant to dust intrusion while it can withstand high pressure water/steam cleaning, the equipment can still operate normally.

IP69 dust and water resistant, in which the number 9 represents high temperature and high pressure water column, which means that the equipment supporting IP69 dust and water resistant will be able to withstand the close range of high temperature and high pressure water column under the conditions specified by the manufacturer.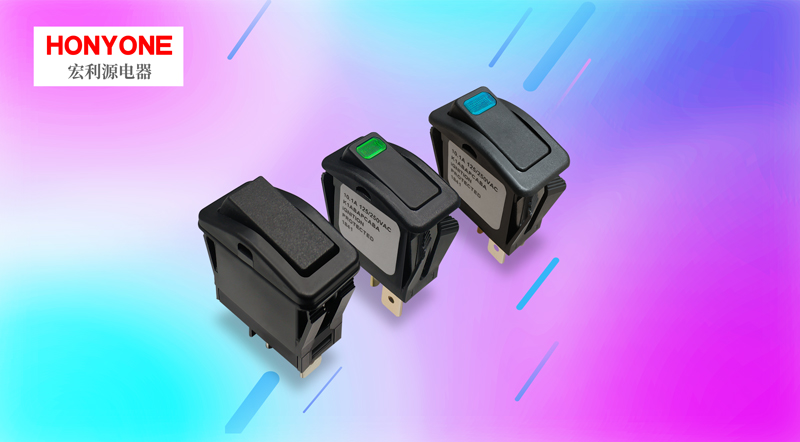 HONYONE's latest X7 series can meet the waterproof requirements of IP68S and IP69K

I. waterproof grade: IP69
Ii. IP69K: to withstand the hot steam wash test as defined in EN 60529 and DIN 40050-9. This provides protection with water pressure of 100 bar(1450 psi) and temperature of 80°C. The pressure is applied directly to the sensor, progressive at an Angle of 30 degrees (0,30,60, and 90 degrees) for a total of 120 seconds (2 minutes) for 30 seconds at each Angle. The distance between the injector and the sample is 100 to 150 mm, which prevents water from entering.
Three, these IP protection levels are often not correctly understood, or are wrongly applied. For example, many users believe that IP67 or IP68 protection levels allow the device to be placed in the water for a specified period of time while still working properly. This is not the case, and these levels of protection only ensure that when the equipment is taken out of the water, it will still work properly. Another possible misconception is that satisfying IP69K means automatically satisfying IP67 and IP68. In fact, IP69K can only protect the erosion pressure, is not suitable for immersion in water applications. Therefore, the IP69K protection rating is often used for frequent cleaning and flushing applications, such as breweries, car washes, and food and beverage factories, but is not suitable for use where equipment is completely immersed in water.
Iv. IP is short for Ingress Protection. IP level is the Protection level of electrical equipment enclosure against foreign body invasion. In this standard, in view of the electrical equipment enclosure protection of foreign body, the format of the IP rating for IPXX, where XX is two digits, said the tag number contact protection and foreign body protection level, the second tag Numbers waterproof protection level, international IP is used as a recognized code of protection class IP level is composed of two Numbers, the first number said dust; The second number by means of waterproofing, the larger the number means its protection, etc., the better.
According to the standard requirements of GB 4208-2008/IEC 60529-2001 "enclosure protection grade (IP code)", the enclosure protection grade of all kinds of products shall be evaluated and determined as qualified. Detection grade IP68.
Conventional product testing levels include:
IP23, IP44, IP54, IP55, IP65, IP66, IP67, IP68


IPX9K waterproof test parameters
1. Water pressure: 8~10MPa;
2. Water flow: 14 ~ 16L/min;
3. Water temperature: RT~80±5℃;
4. Test time: 30s (time can be set), 4 angles for a total of 120s;
5. Spray ring Angle: 0°, 30°, 60°, 90°;
6. Number of blowhole: 4;
7. Spraying distance: about 100mm ~ 150mm;
8. Spray Angle: the water hammer Angle of spray is about 30°;
9. Rotating speed of sample table: 5±1r/min;
10. Bearing capacity of sample table: ≤15kg;
11. Running time control: 1min ~ 999min(adjustable);
12. Test water: pure water, recyclable;
13. Water pressure gauge can display water pressure.


HONYONE engineering technology department
2020-03-23