PRODUCT MODEL:TS1-00-8SR-38B-12S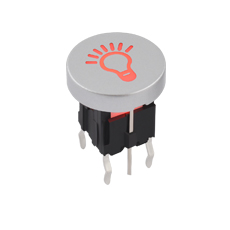 TS1-00-8SR-38B-12S
PRODUCT SPECIFICATION:
Circuit:SPST
Current rating:50mA
Voltage rating:12VDC
Dielectric withstanding voltage :
250VAC for 1 minute
Contact resistance:30mΩ Max. (Initial)
Insulation resistance:100MΩ Min.
Operating force:250±50gf:180±50gf
Total travel:0.25mm±0.1mm
Operating life:100,000 cycles Min
Solder specifications:256°C for 5 seconds
Function:Momentary
Operating temperature:-20°C~ +70°C
Welding method:Manual Soldering
(350°C+5°C,3s+0.5s)

Application:
The light touch switch has the advantages of small contact resistance load, accurate operating force error and diversified specifications, and has been widely used in electronic equipment and white household appliances.
DRAWING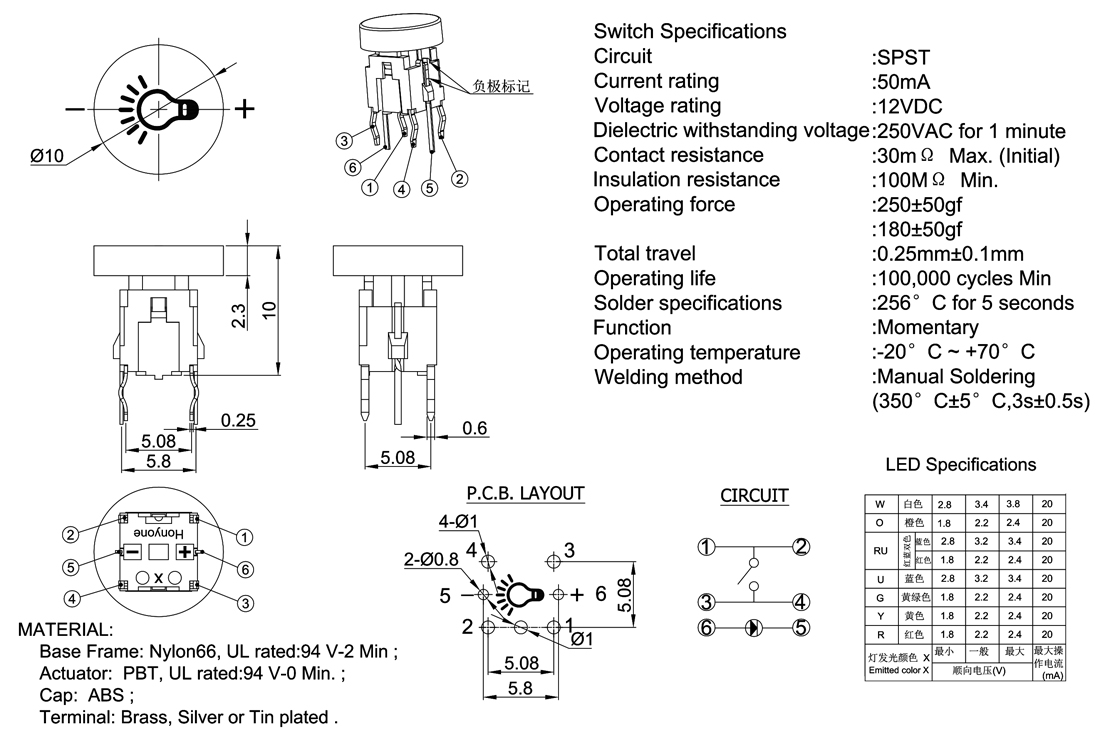 ORDER CODING DIAGRAM